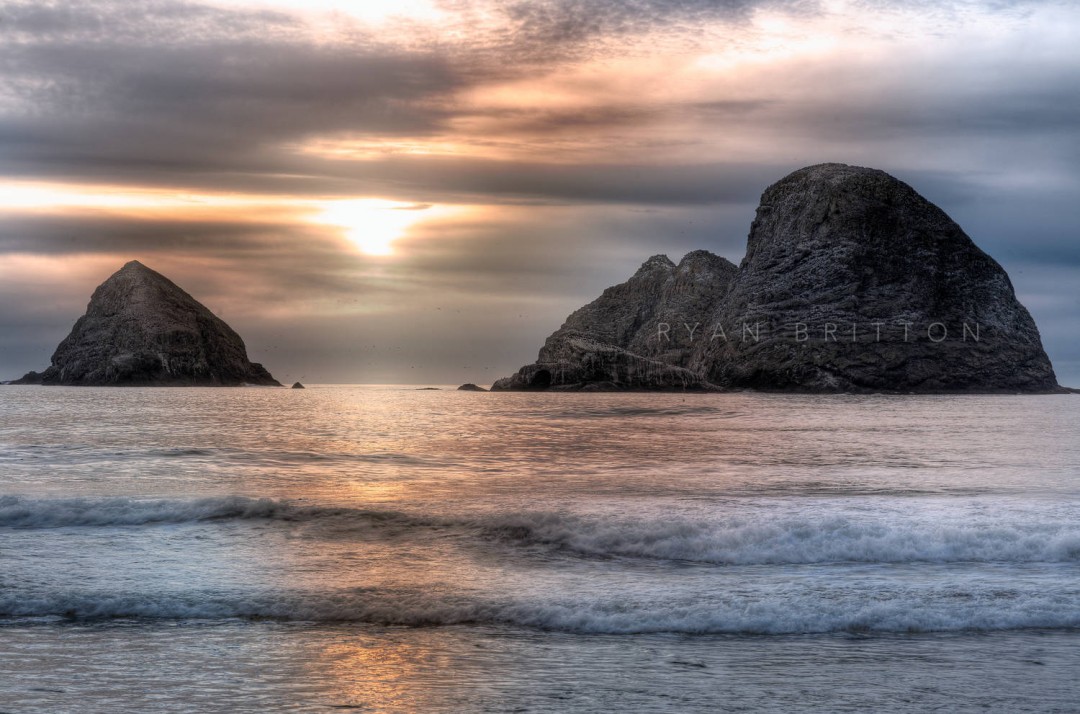 The often-rumored and long-predicted iPad Pro made its debut at this year's September event. It is, unfortunately, set to become the poster child of almost all that is wrong with the App Store. Unlike its predecessors, the iPad Pro is a device targeted at professionals and prosumers – it's not the iPad Mini parents give their kids as a babysitter but rather the device that should be used by artists, photographers, designers, developers, and other professionals in their daily workflows.
For almost as long as the App Store has been open developers have decried its deficiencies, ranging from pricing to customer interaction. Instead of a vibrant, healthy market full of well-crafted and well-maintained apps, it has devolved more into a game of roulette with device owners increasingly reluctant to take the chance on purchasing an app.
App Pricing
Professional tools are typically fairly niche products with relatively low-volume sales – there are far fewer purchases of Final Cut Pro than there are of a to-do list app. This runs completely counter to the current App Store model where the vast majority of money made is through some combination high-volume sales and/or predatory in-app purchases. An app targeted at a professional market simply can't sustain itself using the same approach because the market for it isn't large enough.
With the announcement of the iPad Pro, many developers of professional-level Mac programs have been inundated with requests for iOS versions of their products. Unfortunately for users, the response has largely been the same:
Apps on iOS sell for unsustainably low prices due to the lack of trials. We cannot port Sketch to the iPad if we have no reasonable expectation of earning back on our investment. Maintaining an application on two different platforms and provide one of them for a 10th of it's value won't work.
– Emanuel Sa, We need Sketch for the iPad Pro!
Lest we forget, this is not a new topic. Almost a year prior to the iPad Pro's announcement developer Allen Pike wrote about scrapping an idea for a professional podcast production program because the market won't support the pricing necessary to produce it:
The best estimates I could get said there were 500 to 1,000 active sponsored podcasters out there. If you follow the typical startup math of "Imagine! If we only got 1% of the market!" then that would be… 5 customers. I'm confident we could do a lot better than that, but realistically there's maybe $20-50k to be made in the pro market.

Unfortunately, the math works similarly for the enthusiast market. There are perhaps 5,000 to 10,000 semi-serious amateur podcasters who might consider paying $20 for such an app, perhaps enough to break even building the app initially, but again not enough to sustain such a complex app. Only making $20-50k on some iPhone app is no tragedy if it doesn't need maintenance, but for a mission-critical pro app with a backend service, it's just not enough.
Ultimately, unless the pricing problem can be improved, the iPad Pro is unlikely to see the apps necessary to turn it from an interactive slate of glass and aluminum into a truly professional tool.
Upgrade Pricing
Without paid upgrades developers are strongly dis-incented from writing new major versions of existing products. Which stinks for us, and for customers.
– Wil Shipley, The Mac App Store Needs Paid Upgrades
While the trend lately has been increasingly towards subscription pricing1 (e.g., Adobe's Creative Cloud), the multiple decades of modern computing prior have been bootstrapped significantly by developers being able to offer upgrade pricing to existing users.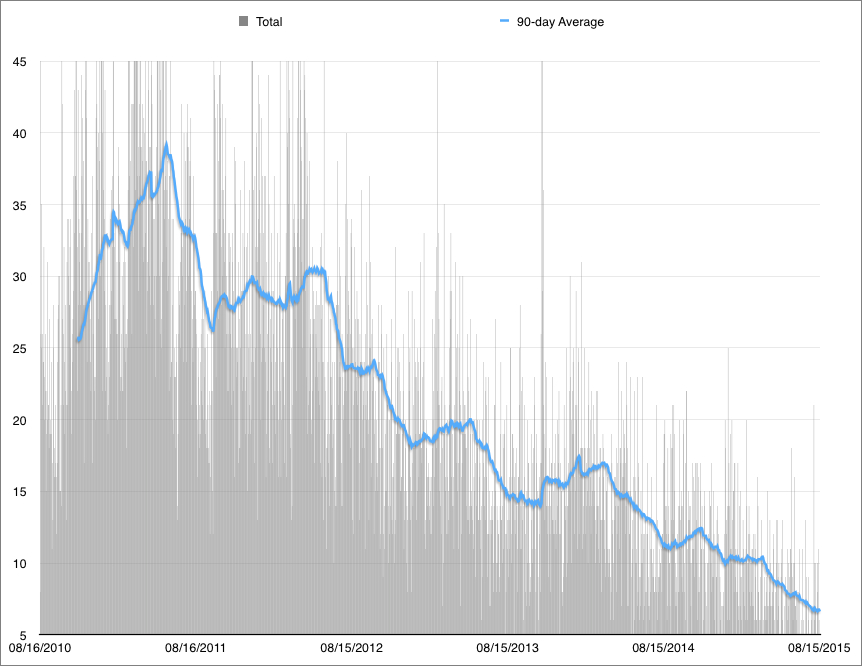 After the initial sales spike of a launch wears off, revenue for software steadily declines until it reaches its much lower plateau. Upgrade pricing gives developers a means of financing the ongoing development of software – it acts as a sort of reset for that initial launch spike and enables the developer to continue working on the program rather than abandoning it to move on to other things.
Professional software is an investment, and users in that category expect things of it that casual users do not and have no need for. They expect to be able to use the program to generate an income and provide an acceptable return on that investment. It becomes essentially a symbiotic relationship between developer and user where updates (ideally) improve the workflow for the user (which, in turn, improves productivity and income) and the revenue from updates incentivizes the developer to continue development.
Absent paid upgrades, developers have little motivation to produce apps of the complexity that professional tools require.
Trials
2.9 Apps that are "demo", "trial", or "test" versions will be rejected.
In virtually all other software markets developers have the option of providing trials to users. These enable prospective users to ensure the program meets their needs prior to purchasing, and, in larger professional environments, it's often necessary to acquire the approval needed for a purchase.
The lack of trials is only one of many factors keeping app pricing down, but it's arguably one of the most important. The current accepted pricing will never support the widespread creation and ongoing development of professional apps.
With 65% of iOS apps considered abandoned2, it's unsurprising potential users are reluctant to purchase apps. Why spend the money when there's such a high chance of the app being unusable? While it's possible to get an App Store transaction refunded, most users are totally unaware of it, and it places the burden on them to request it.
This reluctance to purchase increases in tandem with the app price, adding an additional, unnecessary barrier to making the sale. Unsure of whether or not an app will meet their needs, many users will choose not to spend any significant amount rather than risk wasting money. Trials give potential users a chance to verify an app will meet their needs and help build the confidence necessary to secure a purchase.
Customer Interaction
Reviews can be the boon or bane of an app on the App Store. Unfortunately, the latter is more often the case, with users leaving poor reviews for problems both real and imagined.
Ironically, as this very topic came up again, I had just had one of my own:

The feature the user is requesting, while not allowed within the app itself, is fully supported by the system-level feature "Guided Access". Sadly, I have no way to tell them this, and I'm not alone:
Nothing like that feeling of seeing an easily solved problem in an App Store review and being unable to contact the person to help them out.
– @wmorien
Leaving a review is often the easier path for a user to take, but few users realize that developers have absolutely no means of contacting them in response to one. It's a very poor experience for all sides involved.
Virtually every other site on the internet that allows reviews provides some degree of two-way communication. Developers aren't asking for personal information – we just want a way to provide better support and to address erroneous or malicious reviews.
Where the iPad Pro comes into this is its target market. At the price point professional software is at, there's a higher expectation for the support behind it. With such one-sided communication, it's inevitable that strife is going to occur, which will leave a bitter taste with both users and developers.
Final Thoughts
Whether it's intentional or not, the App Store is built around the concept of limited-use, throw-away apps. In this environment, the vast majority of profits go to apps with high volume sales or predatory in-app purchases. There's little incentive for developers to create apps for niche markets when their sole distribution channel provides none of the support needed to sustain them.
While owners of an iPad Pro will likely still have some interest in games and broad-appeal apps like calendars, to-do lists, and social media apps, its real promise is in the kinds of apps that the App Store does not encourage. In reality, it is so counter to the existing App Store that it's the epitome of all of the store's failings.
---
Apple's unwritten limits for iOS app use of subscription pricing have not been significantly tested to my knowledge. Rule 11.15 of the App Review Guidelines states: Apps may only use auto-renewing subscriptions for periodicals (newspapers, magazines), business Apps (enterprise, productivity, professional creative, cloud storage), and media Apps (video, audio, voice), or the App will be rejected. ↩
This infographic is based on 2013 data. No newer one has been released that I've been able to find. ↩