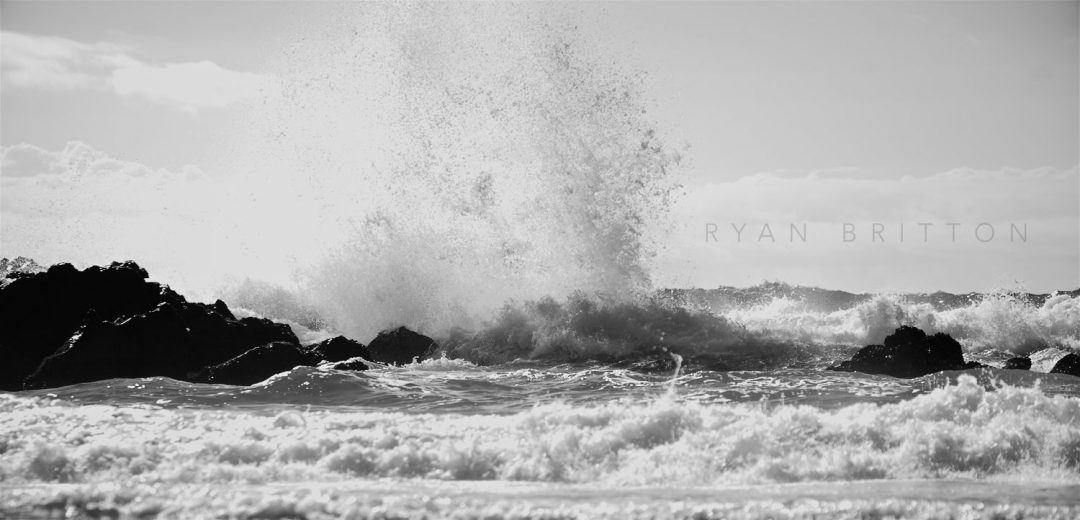 PHP is largely a stateless language. With few exceptions, its environment is completely constructed from scratch for each request. Consequently, maintaining a semblance of state persistence requires a storage backend so each iteration of the environment can be initialized accordingly. Retrieving from storage is a more expensive operation than storing in active memory, so a naive approach to rate limiting can quickly become untenable.
The Token Bucket algorithm thrives in this kind of environment. Its functionality is capable of being reduced to a single read and save, requiring very little for storage. By defining certain constraints, it's able to reduce the amount of information that needs to be stored: a unique identifier and a double-precision timestamp are enough.
There's a pool with a maximum capacity (the bucket), and that pool is refilled (with tokens) at a fixed, constant rate until full. Each request consumes some number of tokens from the bucket and is denied if there aren't enough available. Rather than storing all of this for the bucket, it leaves the capacity and refill rate to the code itself and leverages the transformation token count -> microtimestamp to minimize the storage needed.
Below you can find an implementation in PHP, complete with an example storage driver for MySQL via PDO. Usage is fairly simple:
Initialize the storage

$db = new PDO('mysql:host=localhost;dbname=test', 'test', '1234');
$db->setAttribute(PDO::ATTR_EMULATE_PREPARES, false);
$db->setAttribute(PDO::ATTR_ERRMODE, PDO::ERRMODE_EXCEPTION);
$storage = new TokenBucketStoragePDOMySQL($db, 'token_bucket_test');
$storage->prepare(); // Creates the table if needed

Create the bucket for $identifier

$bucket = new TokenBucket($storage, $identifier, 10, 1); //Maximum of ten requests, refilling at a rate of one per second

Consume a token

if ($bucket->consume(1))
{
	// Allow the action
}
else
{
	// No tokens available
}

Implementation

/**
 * TokenBucket is an implementation of the token bucket algorithm covered here:
 * https://en.wikipedia.org/wiki/Token_bucket
 *
 * Instances of the class have a persistent storage, an identifier for the bucket, a
 * maximum capacity of that bucket, and a fill rate defined as the number of tokens
 * per second that get added to the bucket.
 */
class TokenBucket
{
	/* Constants to map from tokens per unit to tokens per second */
	const MILLISECOND = 0.001;
	const SECOND = 1;
	const MINUTE = 60;
	const HOUR = 3600;
	const DAY = 86400;
	const WEEK = 604800;
	
	const MICROTIME_DELTA = 0.0001; // microtime(true) has four significant digits to the 
	                                // right of the decimal
	
	private $_storage;
	protected $_identifier;
	protected $_bucket_capacity;
	protected $_tokens_per_second;
	
	/**
	 * Compares the two microtime values in a float-compatible way and returns the result.
	 *
	 * @param float $m1 The first microtime.
	 * @param float $m2 The second microtime.
	 * @return 0 if equal, 1 if $m1 > $m2, and -1 if $m1 < $m2.
	 */
	public static function compare_microtimes($m1, $m2)
	{
		if (($m2 == 0 && ($m1 == 0 || abs($m1 - $m2) < static::MICROTIME_DELTA)) ||
		     abs(($m1 - $m2) / $m2) < static::MICROTIME_DELTA)
		{
			return 0;
		}
		
		if ($m1 > $m2) { return 1; }
		return -1;
	}
	
	/**
	 * TokenBucket constructor.
	 *
	 * @param TokenBucketStorage $storage The persistent storage to use.
	 * @param string $identifier The identifier for the bucket record in the storage.
	 * @param int $bucket_capacity Maximum capacity of the bucket.
	 * @param double $tokens_per_second Number of tokens per second added to the bucket.
	 */
	public function __construct(TokenBucketStorage $storage, $identifier, $bucket_capacity, $tokens_per_second)
	{
		assert($bucket_capacity > 0, "Token Bucket capacity must be > 0");
	
		$this->_storage = $storage;
		$this->_identifier = $identifier;
		$this->_bucket_capacity = $bucket_capacity;
		$this->_tokens_per_second = $tokens_per_second;
	}
	
	/**
	 * Atomically checks the available token count, creating the initial record if needed, 
	 * and updates the available token count if the requested number of tokens is 
	 * available.
	 *
	 * @param int $token_count The number of tokens to consume.
	 * @return bool Whether or not there were enough tokens to satisfy the request.
	 */
	public function consume($token_count = 1)
	{
		if ($token_count > $this->_bucket_capacity)
		{
			return false;
		}
		
		$microtime = $this->_tokens_to_seconds($token_count);
		$full_microtime = $this->_tokens_to_seconds($this->_bucket_capacity);
		return $this->_storage->consume($this->_identifier, $microtime, $full_microtime, function() use ($token_count) {
			$this->_bootstrap($this->_bucket_capacity - $token_count);
			return true;
		});
	}
	
	/**
	 * Creates an initial record with the given number of tokens.
	 *
	 * @param int $initialTokens
	 */
	protected function _bootstrap($initialTokens)
	{
		$microtime = microtime(true) - $this->_tokens_to_seconds($initialTokens);
		$this->_storage->bootstrap($this->_identifier, $microtime);
	}
	
	protected function _tokens_to_seconds($tokens)
	{
		return $tokens / $this->_tokens_per_second;
	}
	
	protected function _seconds_to_tokens($seconds)
	{
		return (int) $seconds * $this->_tokens_per_second;
	}
}

/**
 * TokenBucketStorage defines the interface that TokenBucket will use to interact with the 
 * backing storage. Rather than using token counts, it uses time deltas so the storage 
 * does not need to be aware of the refill rate of the bucket.
 */
interface TokenBucketStorage
{
	/**
	 * Prepares the underlying storage for use (e.g., creates the database table). This is
	 * intended to be called by the application code as a convenience and will not be 
	 * called by anything in TokenBucket.
	 */
	public function prepare();
	
	/**
	 * Creates an initial record with the given identifier and microtime. May be called
	 * from within consume().
	 *
	 * @param string $identifier The bucket identifier.
	 * @param double $microtime The microtime that defines the initial token count.
	 */
	public function bootstrap($identifier, $microtime);
	
	/**
	 * Attempts to consume the microtime equivalent of n tokens for the given bucket 
	 * identifier. Implementations are expected to enforce capacity bounds checking and
	 * ensure consumption is an atomic operation.
	 *
	 * @param string $identifier The bucket identifier.
	 * @param double $microtime The microtime equivalent of the number of tokens to 
	 *                          consume.
	 * @param double $full_microtime The microtime equivalent of a full bucket.
	 * @param closure $bootstrap_closure Closure to call if the bucket does not exist.
	 * @return bool Whether or not there were enough tokens to satisfy the request.
	 */
	public function consume($identifier, $microtime, $full_microtime, $bootstrap_closure);
}

/**
 * Sample implementation of TokenBucketStorage that uses MySQL through a PDO handle.
 */
class TokenBucketStoragePDOMySQL implements TokenBucketStorage
{
	private $_db;
	private $_table_name;
	
	/**
	 * TokenBucketStoragePDOMySQL constructor.
	 *
	 * @param PDO $db A PDO handle for the database.
	 */
	public function __construct($db, $table_name)
	{
		$this->_db = $db;
		$this->_table_name = $table_name;
	}
	
	public function prepare()
	{
		$query_string = <<<SQL
CREATE TABLE IF NOT EXISTS `{$this->_table_name}` (
  `identifier` varchar(255) NOT NULL,
  `microtime` double NOT NULL,
  PRIMARY KEY (`identifier`)
) ENGINE=InnoDB DEFAULT CHARSET=utf8;
SQL;
		$query = $this->_db->query($query_string);
	}
	
	public function bootstrap($identifier, $microtime)
	{
		$query = $this->_db->prepare("INSERT INTO {$this->_table_name} (identifier, microtime) VALUES (:id, :time)");
		$query->execute([
			':id' => $identifier,
			':time' => $microtime,
		]);
	}
	
	public function consume($identifier, $microtime, $full_microtime, $bootstrap_closure)
	{
		// We need to ensure the operation is atomic, so we begin an explicit transaction
		// and lock the record.
		$this->_db->beginTransaction();
		$query = $this->_db->prepare("SELECT * FROM {$this->_table_name} WHERE identifier = :id FOR UPDATE");
		$query->execute([
			':id' => $identifier,
		]);
		$record = $query->fetch(PDO::FETCH_ASSOC);
		if (!is_array($record))
		{
			// Bucket does not exist, run the provided bootstrap closure
			if ($bootstrap_closure())
			{
				$this->_db->commit();
				return true;
			}
			
			$this->_db->rollBack();
			return false;
		}
		
		// Check for availability, capping it to the capacity of the bucket
		$now = microtime(true);
		$available = min($now - $record['microtime'], $full_microtime);
		if (TokenBucket::compare_microtimes($microtime, $available) > 0)
		{
			$this->_db->rollBack();
			return false;
		}
		
		// Consume the tokens, purging any that are overfilled
		$query = $this->_db->prepare("UPDATE {$this->_table_name} SET microtime = :time WHERE identifier = :id");
		$query->execute([
			':id' => $identifier,
			':time' => $now - $available + $microtime,
		]);
		$this->_db->commit();
		return true;
	}
}